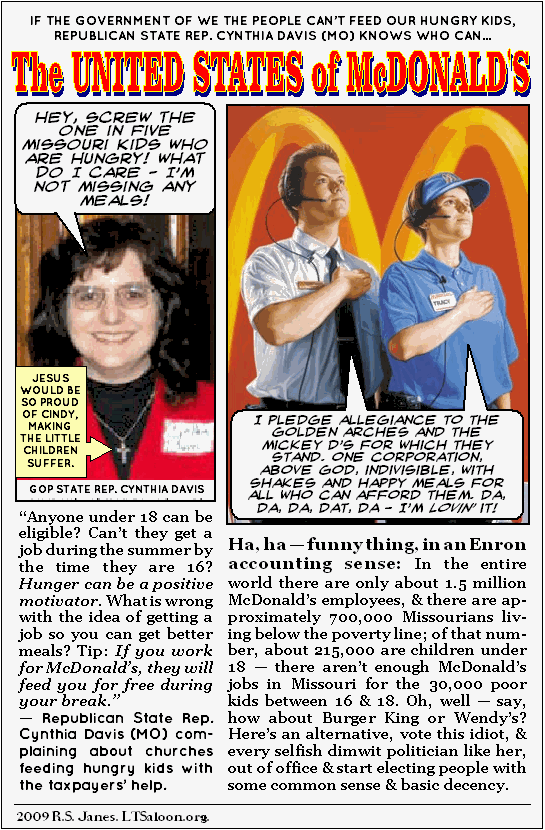 "Davis lives in St. Charles County, one of the wealthiest districts in Missouri. If she doesnt see hunger and poverty where she lives, in her mind it doesnt exist."
— ChattahBox, "Republican Missouri Rep. Derides Gov. Spending to Feed Hungry Children: They can Get Free Food at Church or Get a Job!" June 22, 2009.

"Davis is correct, hunger can be a motivator. One hopes it 'motivates' folks to replace her next election, those that hunger for better leadership in Missouri."
— Comment by garyro on June 23rd, 2009 8:39 am at ChattahBox.com.