Tag Archives:
Right-Wing Republicans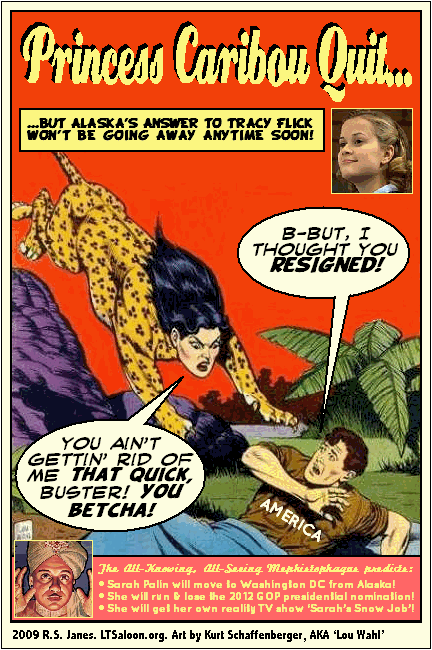 Further reading:
"It Came From Wasilla"
Todd S. Purdum, Vanity Fair, August 2009 issue.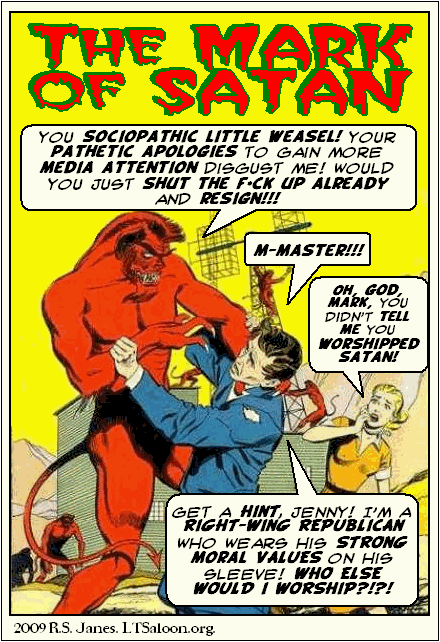 "The standard Sanford has set for other politicians over the years has been fairly high. A member of the House of Representatives during the heyday of the Clinton-Lewinsky affair, he was often a harsh critic of the president for his marital misconduct.

"This is 'very damaging stuff,' Sanford declared at one point, when details of Clinton's conduct became known. 'I think it would be much better for the country and for him personally (to resign)… I come from the business side,' he said. 'If you had a chairman or president in the business world facing these allegations, he'd be gone.' " []

" 'The issue of lying is probably the biggest harm, if you will, to the system of Democratic government, representatives government, because it undermines trust,' [Sanford] told CNN. 'And if you undermine trust in our system, you undermine everything.' "
— Sam Stein, "Sanford Was Harsh Critic of Clinton Affair" Huffington Post, June 24, 2009.
They say you are what you eat — maybe Gordy has had one too many rats…
"On his radio show, [G. Gordon] Liddy is referred to in German as Herr Funken F&#-406434772; 'Dear Radio Leader.' That's interesting given that Liddy has praised the original F&#-406434772; saying Hitler 'made me feel a strength inside I had never known before… Hitler's sheer animal confidence and power of will [entranced me]. He sent an electric current through my body.' I guess like many of Liddy's rants, his nickname on his radio show probably makes more sense in the original German."
— Jeremy Scahill, "G. Gordon Liddy's Sexist Attack on Joan Walsh of Salon," Rebel Reports, April 21, 2009.